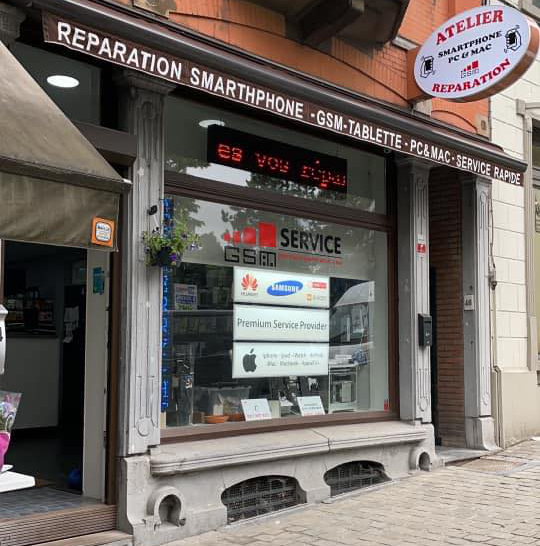 Your device in good hands
GSM SERVICE is your specialist for all your brands of smartphone, tablet, computer, PC, Mac repairs.
We are here to help you solve all your problems.
We specializes in the repair of broken screens, broken touch screens, broken LCD screens, problems with home button, power and volume buttons, damaged batteries, devices that have fallen into water.
We use original or equivalent quality parts for Apple, Samsung, LG, Nokia, Sony, LG, Huawei and all toher brands!!!
Our employees have gained experience during their time in the official technical service, incl. Nokia, Samsung, Siemens and Motorola..
To assure you, we know what we're doing, we give you ONE YEAR WARRANTY on all our repairs!
En plus de 75% des réparations réalisées chez GSM SERVICE se font en moins d'une heure !!!
We're sure of our quality. For every service you have 1 year of warranty.
Our technicians are trained specialists working for authorized services of Samsung, Nokia, Siemens and Motorola.